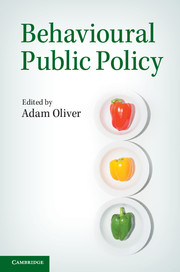 Author: Adam Oliver
Dr Adam Oliver is the editor of Behavioural Public Policy (2013). He is a reader in the Department of Social Policy at the London School of Economics and Political Science. Dr Oliver's principal research interests focus upon behavioural economics and its applications to public and private decision making, on which he has published extensively. He is founding editor of the journal Health Economics, Policy and Law.
Posts by: Adam Oliver
Find a subject
View all posts from
our subject areas
Looking for more?
View all posts from
our subject areas
View by month
View all posts from previous
months in our archive.
Be Social with us
Keep up with the latest from Cambridge University Press on our social media accounts.