Political Shifts: More Blacks Elected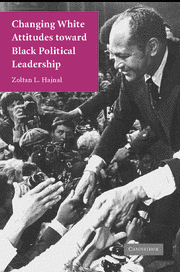 The historic candidacy of Obama aside, the NY Times noted yesterday, in what it called "quiet political shifts," that more and more black candidates are gaining ground in heavily white areas.
The columnists cite a study by Cambridge author Zoltan Hajnal, a political scientist at the University of California, San Diego. According to his figures, about 40 percent of Americans have lived in or near cities that have elected black mayors or in states with black governors.
'Most black elected officials, however, still represent predominantly black communities. And Dr. Hajnal and other analysts say racial animosity toward black candidates still exists and may affect the results of local and national elections, including the race for president. But he said such feelings were declining.
'"There's a fair amount of experience out there among white voters now, and that has lessened the fears about black candidates."'
Enjoyed reading this article? Share it today:
Find more articles like this:
Find more articles like this: